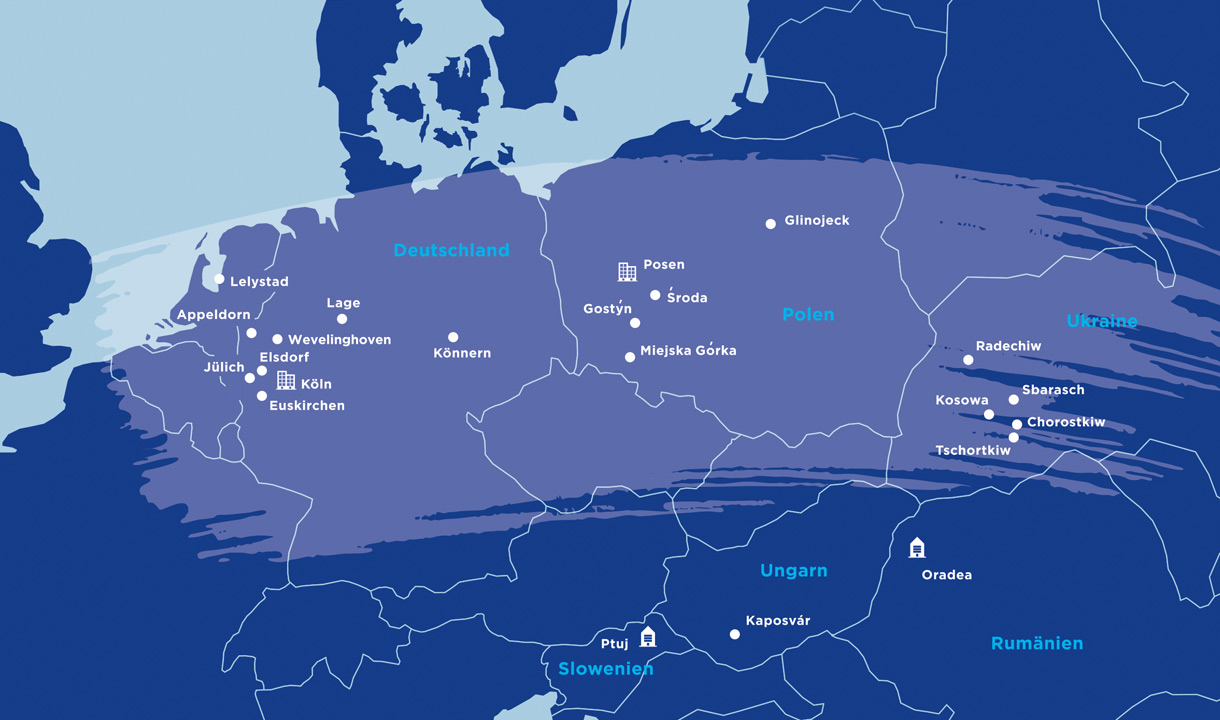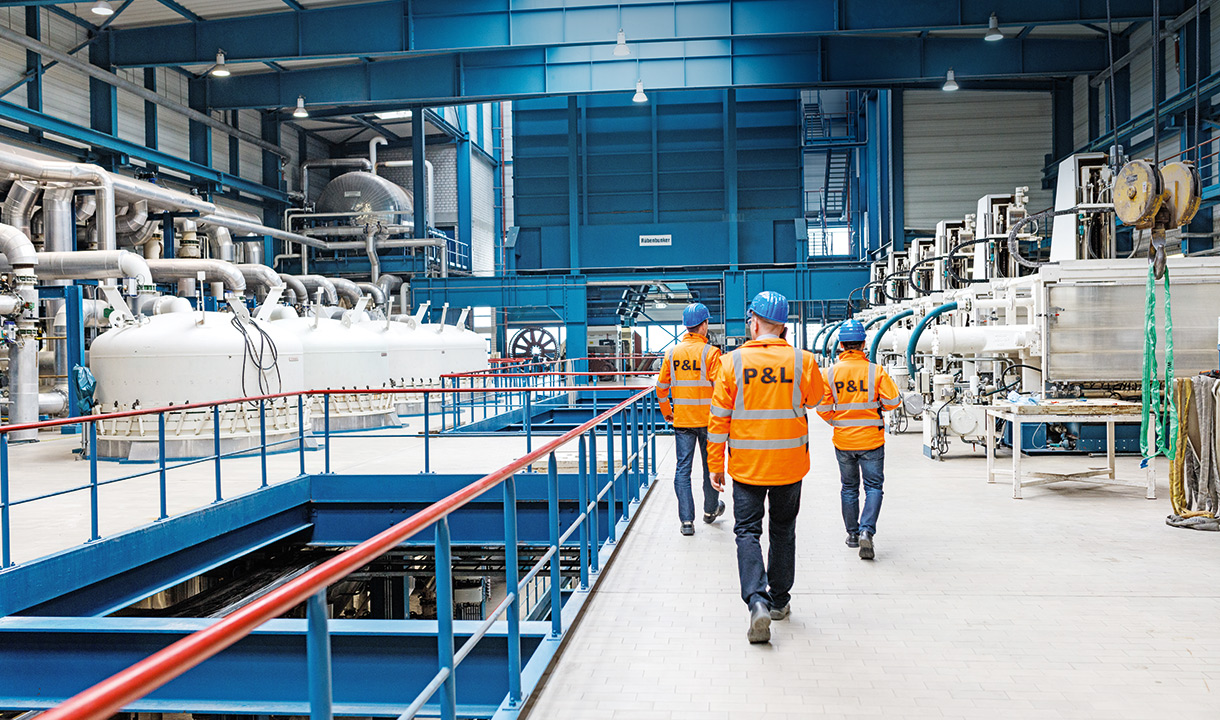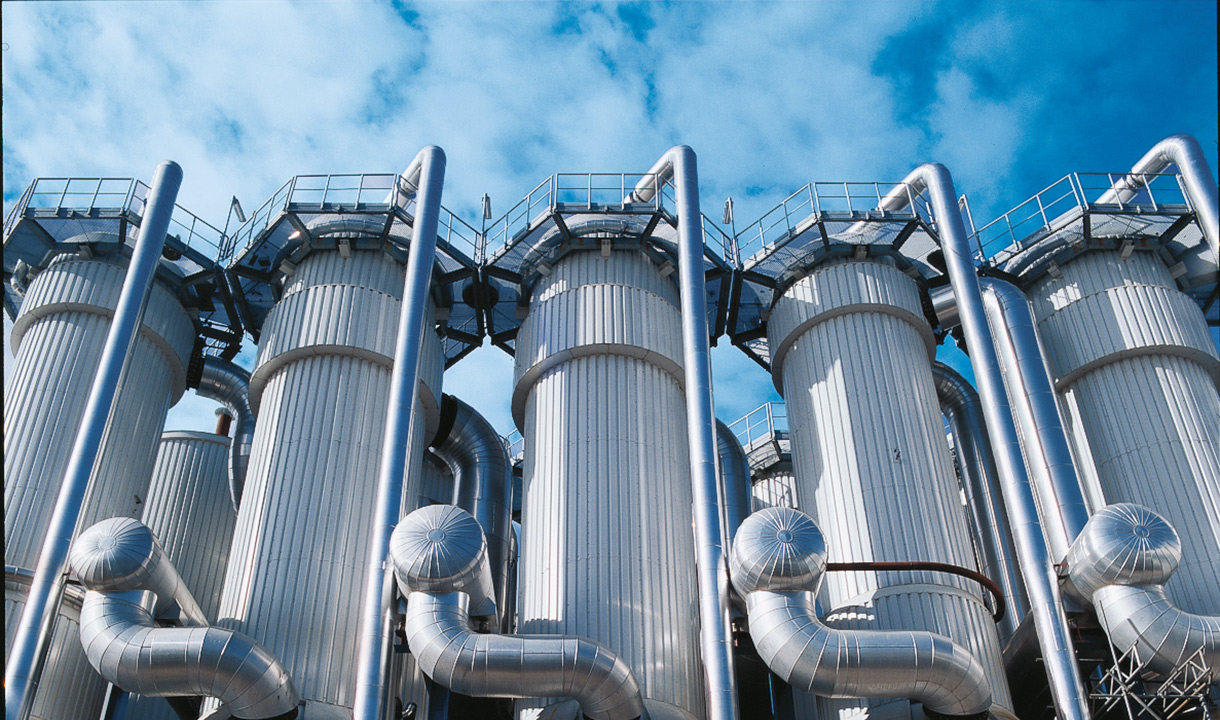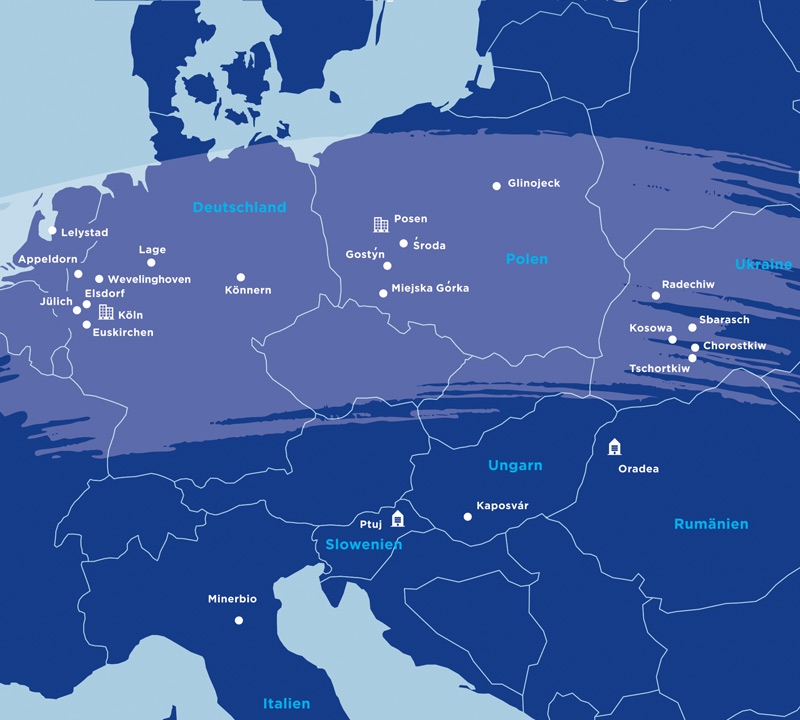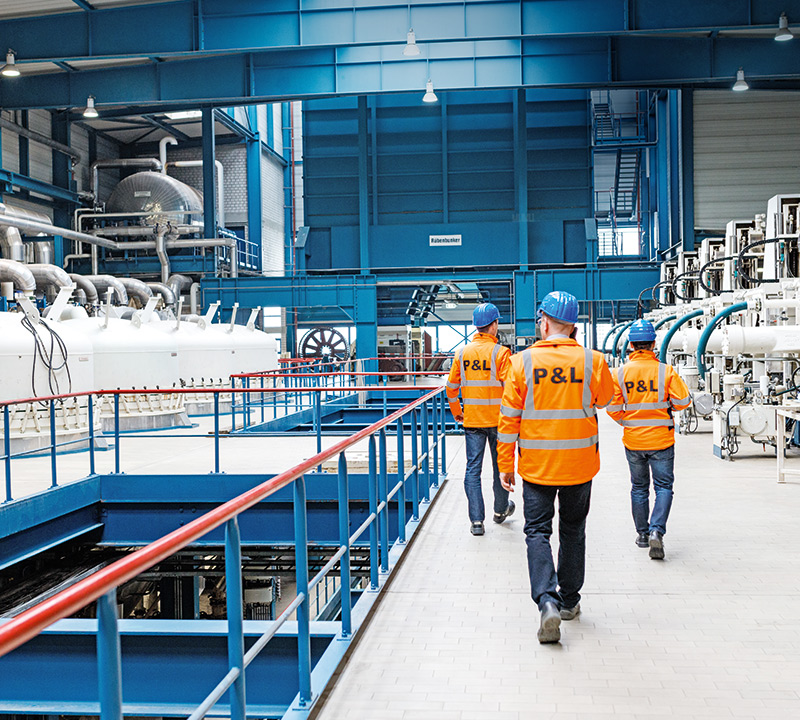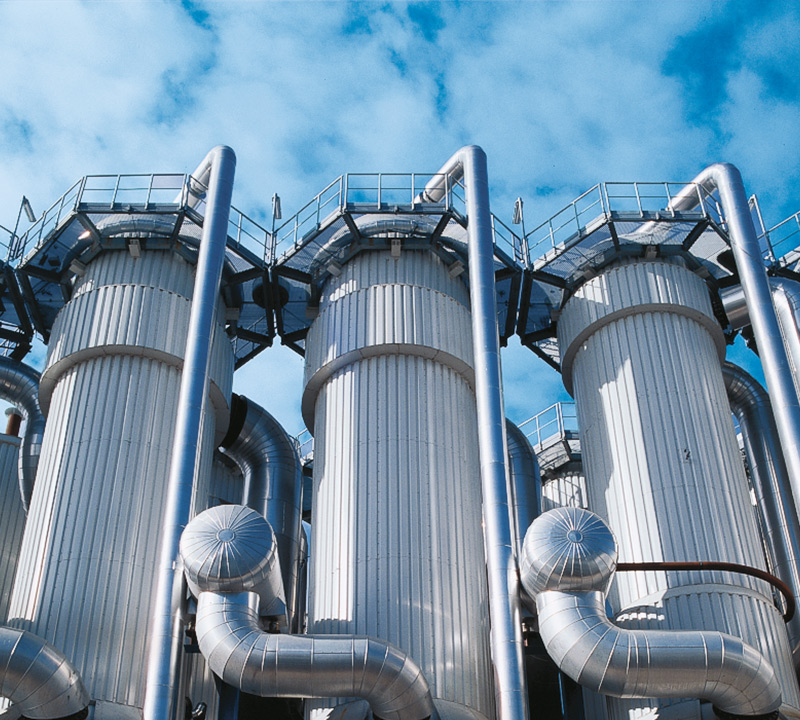 COMPANY
Our sites are a statement for Europe
In state-of-the-art facilities, we produce several hundred varieties of sugar in all sizes and commercial forms throughout Europe. Our customers from industry, trade and animal feed have trusted the quality of our products for over 150 years.
Cologne is our home, in Europe we are at home.
Our production, processing and distribution sites are not only close to their markets, but are also located in the best sugarbeet growing regions. This ensures short, efficient routes and sustainable management for the entire Group. We have locations in Germany and eight other European countries. What unites us? Customer proximity and the reliable quality of our products.