Locations
Welcome to our locations
Elsdorf & Wevelinghoven

Our locations in Elsdorf and Wevelinghoven are our specialists for white rock candy and a variety of special grades.
Perfect solutions for our clientele
Founded in 1870, the Elsdorf plant is one of our most traditional locations. From October to April, it produces white rock candy for the entire Group.
At the site in Wevelinghoven, diversity is key: whether it's decorating powder, hail sugar, or custom sugar specialties – they are all produced here.
Your contact person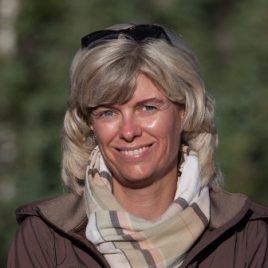 Heike Becker
Assistant Location Management
PHONE
+49 2461 624-0
EMAIL
elsdorf@pfeifer-langen.com
ADRESS ELSDORF
Dürener Str. 40
50189 Elsdorf
ADRESSE WEVELINGHOVEN
Grevenbroicher Str. 98
41516 Grevenbroich
Location management
Dipl-Kfm. René Broicher
Commercial administration
Dieter Winter
Production & Technology
790 sugar variants we have developed to date for our industrial customers.
Capacity of the molasses tanks in Wevelinghoven49,000t
Products that come to our customers without packagingover 50%
Our production
Our site in Elsdorf is home to the Central Purchasing department, among other things. This is where the packaging material for the entire Group is procured. We are increasingly using FSC-certified materials for packaging our products. This way, we make a significant contribution to responsible forestry.
We for the region
We award the majority of contracts for supplies and services for maintenance and investments to companies in the Rhein-Erft district and Rhein district Neuss. In this way we retain workers from a wide range of services in the region. Our focus is on cultivating long-term cooperation based on trust.
Our commitment
Together with the city of Elsdorf and our sister company Savanna Ingredients, we are planning the "Food Campus Elsdorf" on the site of the Elsdorf sugar factory. The project combines regional economic development with urban development support and is intended to strengthen the regional agricultural, food and biotechnology sectors at the Elsdorf site. In addition, we have been supporting the local food bank with our sugar products for many years.