WORKING AT PFEIFER & LANGEN
Become part of our family.
Pfeifer & Langen has been reinventing sugar since 1870 – which is why we are looking for people with ideas and courage; strong individuals who share our mission. Find out more about your future in our family business.
Welcome to the community of sugar manufacturers.
What do you want to do? Maybe you want to change the world, just like we do. Pfeifer & Langen is developing the future of sugar – in the spirit of our founders Emil Pfeifer, Valentin Pfeifer, and Eugen Langen.
The three visionaries have become a community of 2,442 pioneers. Today, Pfeifer & Langen is one of Europe's leading sugar companies.
Your contact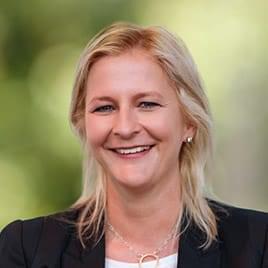 Ursula Rüschendorf
Head of Human Resources
PHONE
+49 221 4980-0
What we do for our future.
Our company's success is, above all, down to our people. That is why personnel development has been an essential component of our human resources work for years. New employees are specifically trained in their tasks by participating in tailor-made seminars. We also support their continuous development within the company through targeted further training activities.
A major concern of our human resources development program is to give priority to our own employees when it comes to existing opportunities for advancement and growth. Our company's flat hierarchies guarantee a varied and challenging range of activities with short decision paths. As a European manufacturing company in the food industry, we offer exciting jobs, international work, and attractive opportunities in a multinational group of companies.
Do you agree that the future belongs to the courageous?
We give you the freedom to develop your talent in a culture of progress, diversity, and openness – allowing everyone to change and improve things, whether you are a leader or trainee, researcher or factory worker. You are sure to find fulfillment with us.
Do you share our conviction that courage requires security?
Pfeifer & Langen stands for the reliability of a family business. Our working relationships are characterized by respect, solidarity, and honesty. You can rely on us. Opportunities for personal development are just as must a matter of course for us as a company pension scheme. You will feel right at home with us. Find out more about your opportunities and our current vacancies.