AGRICULTURE
Sugar. Naturally, from beets.
Where would we be without our sugar beets? And without our agricultural partners, the beet growers? We are united by a particularly trustful, long-standing partnership that has in many cases existed over several generations.
Fairness, respect, and family spirit.
As a family business, Pfeifer & Langen always takes a long-term approach, which is also reflected in its relationships with the beet growers. These partnerships at eye level are characterized by sustainability and long-standing mutual solidarity – something which our shareholder have always appreciated as a something very valuable.
Your Contact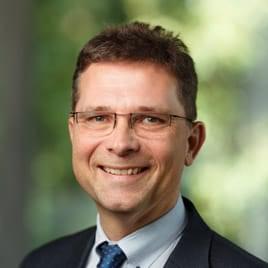 Dr. Hermann Schmitz
Head of Agriculture
PHONE
+49 221 4980-0
We buy beets with a purchase guarantee and without capital commitment. This enables farmers to have confidence when planning with us. Not least because they know that our customers include well-known major brands. The contract models negotiated with the agricultural sector are market-driven and transparent – and offer every beet farmer scope for individual decisions. We thus lay the foundations for open and long-term partnerships.
We help and advise:
The aim of competitive beet cultivation is to operate efficiently and increase yields in the long term. Our cultivation consultants are always available and quickly on site in the local regions. They are not only experts in their field but also very passionate about what they do – because most of our consultants have an agricultural background themselves. We keep our word.
With our Agricultural Information Service (Landwirtschaftlicher Informationsdienst Zuckerrübe – LIZ), we offer our growers valuable solutions for all aspects of beet cultivation. This includes an online platform, on which we convert the latest findings from science and industry into programs and brochures so that our beet growers can take advantage of this know-how directly for themselves. Our various news tools, like WhatsApp or the good old fax, keep you up to date with everything important along the value chain: from sowing, fertilization, and crop protection to harvesting, storage, and transport.
We are respectful:
With us, every grower is and will remain independent. This is important to us. Why? Because here at Pfeifer & Langen we are just like you: independent, for generations.
Your points of contact in our departments.
Heinz Leipertz
Region Rheinland (Appeldorn, Euskirchen, Jülich)
PHONE
+49 2461 624-123