Locations
Welcome to Euskirchen
The sugar factory in Euskirchen is our specialist for liquid sugar, rock candy and brown sugar varieties.
Tradition meets progress
Founded in 1879, our plant in Euskirchen is one of the longest-serving locations and scores with a lot of experience and a wide range of products. In addition to specialties for the household, a wide variety of sugars are produced for the processing industry and agricultural products.
Your contact persons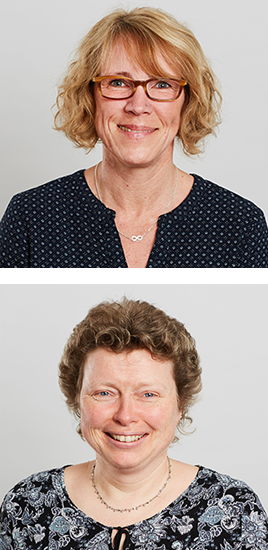 Heike Stein
Astrid Fischenich-Klaes
Assistants Location Management
PHONE
+49 2251 706-0
EMAIL
euskirchen@pfeifer-langen.com
ADDRESS
Bonner Str. 2
53879 Euskirchen
Location management
Dipl. Wirtsch.-Ing. Wilhelm Oberdieck
Commercial administration
Dipl. Ing. Dirk Oswald
Production & Technology
185 employees at the site
Soil adhering to the beets, which comes back to the field100%
Number of people who could live for a year on the sugar produced in Euskirchen in one campaign:5,000,000
Our production
Our location in Euskirchen operates "at full steam" all year round and runs on a four- and five-shift system to supply our customers with liquid sugar and sugar specialties. Beet is supplied to the factory on defined routes and only with a limited number of vehicles at night in order to preserve the peace and quiet of local residents.
After phasing out coal, we are turning to renewable resources utilizing wood for primary energy supply. This way, we are heading towards carbon neutrality.
Our team
In Euskirchen, we are one of the larger employers. Our employees often have been with us for many years because they perform interesting and challenging tasks. Switching between campaign and repair phases requires different skills, which we promote through continuous training. On our career page, you will find job offers that suit your profile if you are seeking new challenges, for example, as an industrial mechanic or an electronics technician, or if you are a career starter looking to begin an apprenticeship.
Our commitment
From the region, for the region. For many years, we have been the main exhibitor at the annual "Knollenfest". We are also active in job fairs and Girls' Future Days. As part of a longstanding partnership with Emil-Fischer-Gymnasium and Gesamtschule Euskirchen, we foster an intensive exchange and advocate for the next generation. Furthermore, we have been supporting the local food bank for many years by donating our sugar products. We regularly donate to the Euskirchen emergency shelter and the volunteer fire department.
Get to know us!
Would you like to take a look behind the scenes and see how the well-known "Diamant Zucker" is made from regional sugar beet? Then sign up for one of our plant tours.