Locations
Welcome to Jülich
The Jülich sugar factory is the largest location in the Rhineland and boasts the most advanced refining facility in Europe. Since 2006, the site has been a production facility of Pfeifer & Langen. It was founded as early as 1880.
Reliable and flexible
Reliability and flexibility are two keywords that characterize the Jülich sugar factory and its employees: we not only produce white sugar but also refine it to meet the demands of our discerning customers in the industrial and commercial sectors. A wide range of animal feeds completes our product portfolio.
Your contact person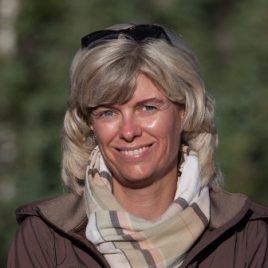 Heike Becker
Assistant Location Management
PHONE
+49 2461 624-0
EMAIL
juelich@pfeifer-langen.com
ADDRESS
Dürener Str. 20
52428 Jülich
Location management
Dipl.-Kfm. René Broicher
Commercial administration
Julius Mayer-Uellner
Production & Technology
275 employees at the location
Days at the service of our customers:365
Our sugar: natural, without additives and 100 % vegan100%
Our production
We have been producing sugar at this location for over 140 years. From the very beginning, innovation has been a driving force for us to question the status quo and develop it further in a future-oriented manner in order to efficiently satisfy the needs of our customers. Through a multitude of investments, we have been able to make production even quieter and less odorous in recent years. The rebuild of the boiler house in 2021 reduced CO2 emissions by 50 %. This was a further step towards being able to produce our sugar in a completely CO2-neutral manner from 2040.
Our team
In Jülich, we are one of the larger employers. Our employees often have been with us for many years because they perform interesting and challenging tasks. Switching between campaign and repair phases requires different skills, which we promote through continuous training. On our careers page, you will find job offers that match your profile if you are seeking new challenges, for example, as an industrial mechanic or an electrician, or if you are a career starter looking to begin an apprenticeship.
Our commitment
Since 2019, we have maintained a partnership with the local secondary school. In this win-win situation for all parties, students are inspired early on in their career choice. Among other things, we support this through student internships and on-site career choice preparation.
We complement our regional commitment with donations to local charitable associations, sports clubs, and the Jülich food bank.
Get to know us!
Would you like to take a look behind the scenes and see how the well-known "Diamant Zucker" is made from regional sugar beet? Then sign up for one of our plant tours.