Locations
Welcome to Appeldorn
In addition to sugar for the beverage industry, animal feed is also produced from beet pulp at the Appeldorn site.
With passion for sugar
Our site in Appeldorn has been part of the Pfeifer & Langen network since 1976. We store part of the sugar as thick juice during the beet harvesting campaign and process it as granulated sugar in the following spring.
Your contact person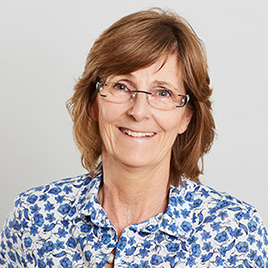 Gabriele Roßmöller
Assistant Location Management
PHONE
+49 2824 12-0
EMAIL
appeldorn@pfeifer-langen.com
ADDRESS
Reeser Str. 280-300
47546 Kalkar-Appeldorn
Location management
Jürgen Pintzke
Commercial administration
Jürgen Peiter
Production & Technology
116 employees at the site
2x a year we produce sugar from beets and stored thick juice.
Average distance between field and factory44km
Our production
We began optimizing our processes comprehensively years ago. No sector was left out. Two 40,000 t silos and the refining area for fractionating sugar for our customers are particularly striking elements of our measures. But investments in supply chain processes, including our field-to-factory program, also help to reduce the impact on the environment. On the way to a CO2-neutral factory, the energy transformation was recently initiated. The conversion of our evaporation station underlines our determination to achieve the goal of CO2 neutrality, which is so important for all of us. Another tangible step has been taken.
Our team
"Sugar sticks" in the best sense of the word, this can be applied to the many years of service of our employees. We are proud to maintain a very personal cooperation and to live this spirit. As a sugar factory, we offer various interesting jobs and apprenticeships and ensure the regular further development of our employees.
We for the region
Our most important raw material – the beet – is supplied by farmers in the region. Whenever possible, we also make a deliberate decision to place orders for materials, equipment and/or services with local and regional companies – our contribution to strengthening the regional economy in the surrounding area. With the idea of also maintaining long-term supplier relationships, our focus is always on a trusting cooperation. In addition to our economic interests, we have been committed to schools, clubs and social institutions in the Kalkar municipal area for many years.
Get to know us!
Would you like to take a look behind the scenes and see how the well-known "Diamant Zucker" is made from regional sugar beet? Then sign up for one of our plant tours.