SALES – B2B
Beet molasses / thick sugar beet syrup
General
Beet molasses and thick sugar beet syrup are produced from sugar beets. In addition to sucrose, they contain other constituents of sugar beets and are characterized by the specialized function of these natural, non-sugar parts of the beets. Of interest for the fermentation process is their assimilable nitrogen content and their content of growth substances such as inositol, biotin or panthothenate.
Products and applications
Beet molasses and thick sugar beet syrup are used in a variety of applications in biotechnological processes as well as in the chemical industry
Summary of range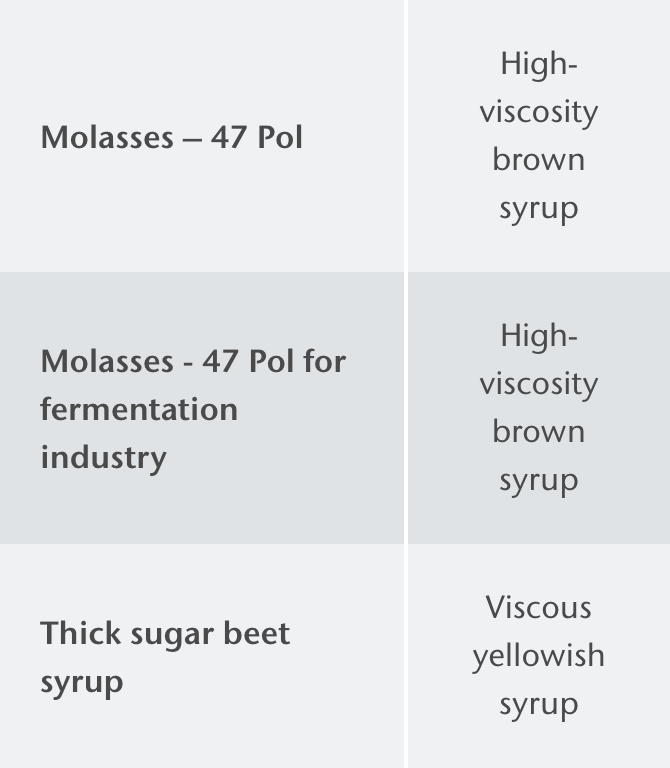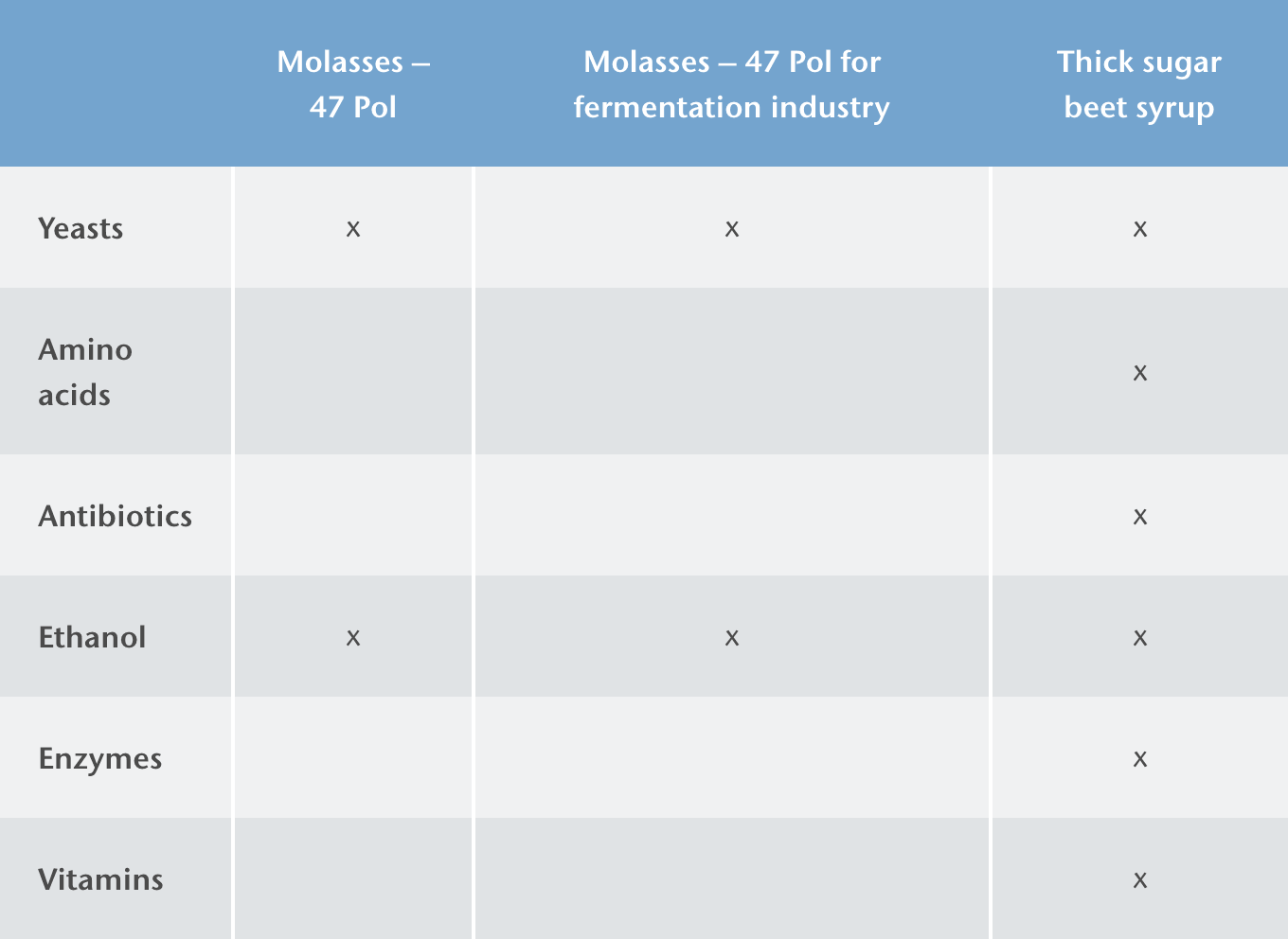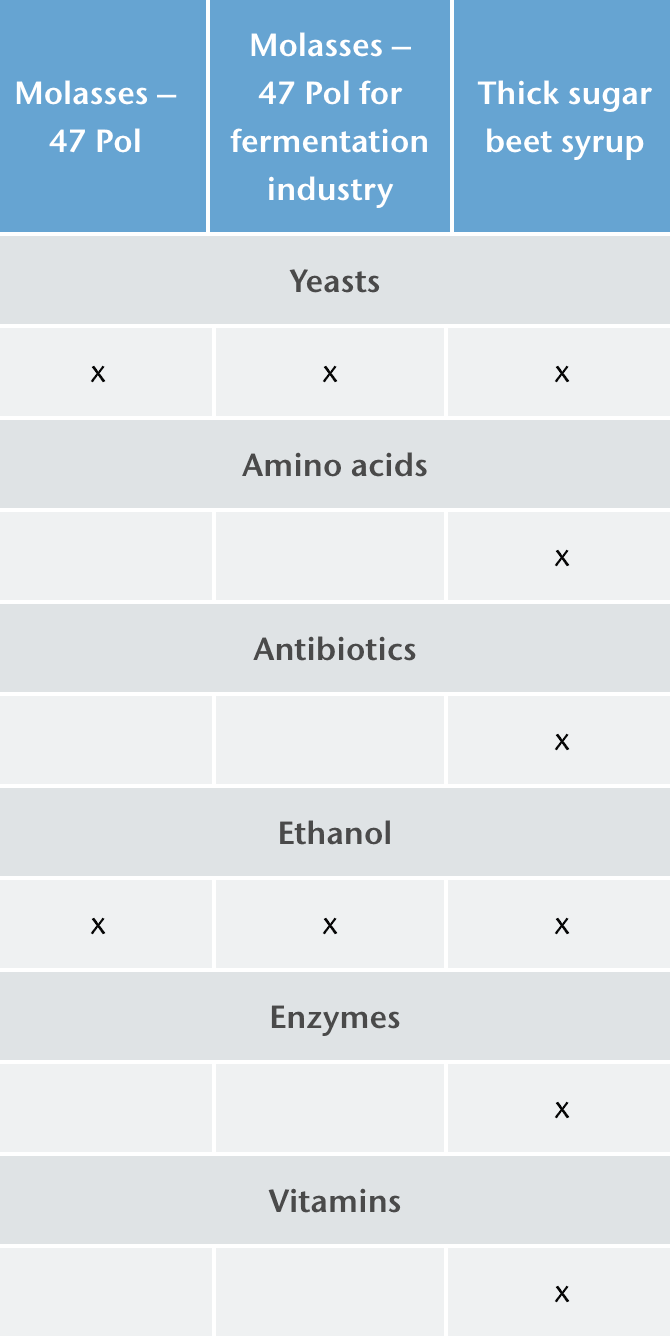 Analytical data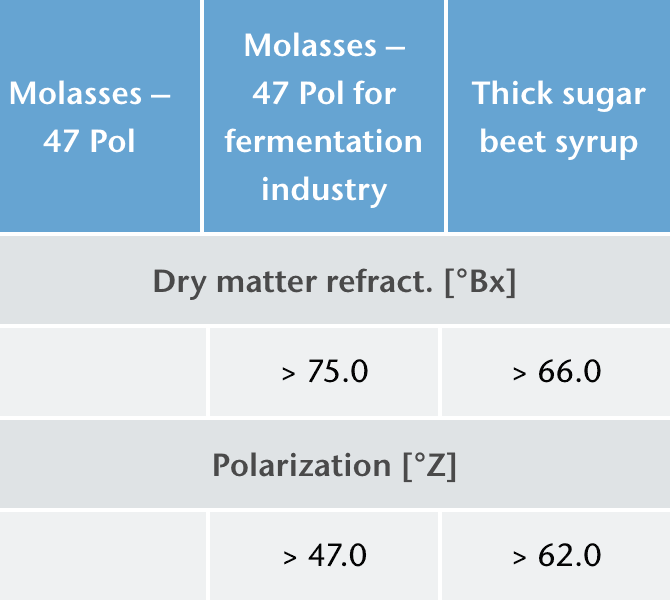 Forms supplied
Storage
Molasses and thick sugar beet syrup should be stored in steel tanks. Do not store them for longer periods at higher temperatures (> 40.0 °C) and/or pH values < 7.0 due to the risk of decomposition and spontaneous combustion as well as foam and gas formation (CO2).