SALES – B2B
Decorating mixtures
General
Decorating mixtures are mixtures of icing sugar and/or dextrose, crystal sugar and starch coated with hydrogenated or unhydrogenated vegetable fat. The products can also be flavored. The essential characteristic of decorating mixtures is that their components are coated with vegetable fat to add stability on moist or fatty surfaces. The crystalline ingredients result in the formation of relief-like surface textures, while the powdered constituents ensure high coverage. Due to the raw materials used, the decorating mixtures differ with regard to their moisture and temperature resistance, flowability, taste, texture and whiteness.
Products and applications
Decorating mixtures are used to decorate bakery goods and sweet desserts and are suitable for the production of pressed goods.
Summary of range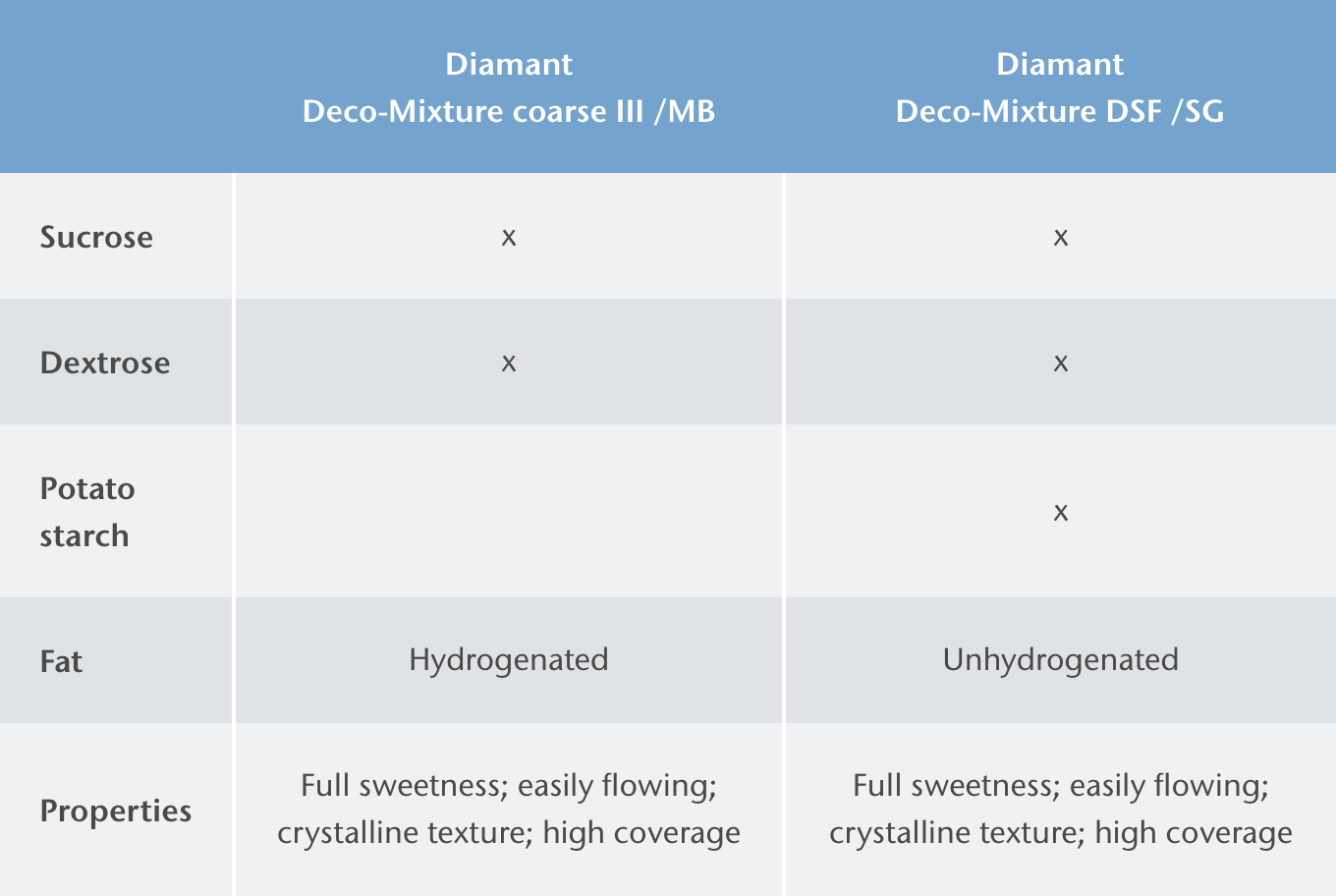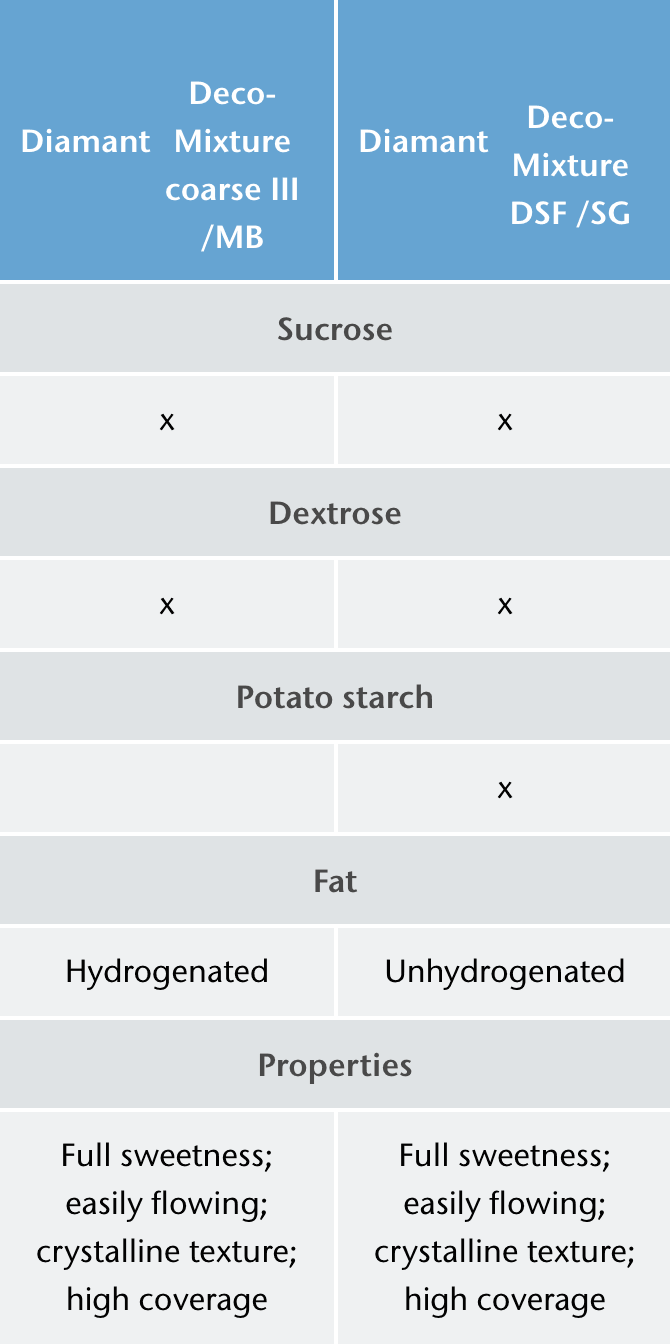 Numerous customized versions are also available, in addition to the two standard articles listed above.
Application examples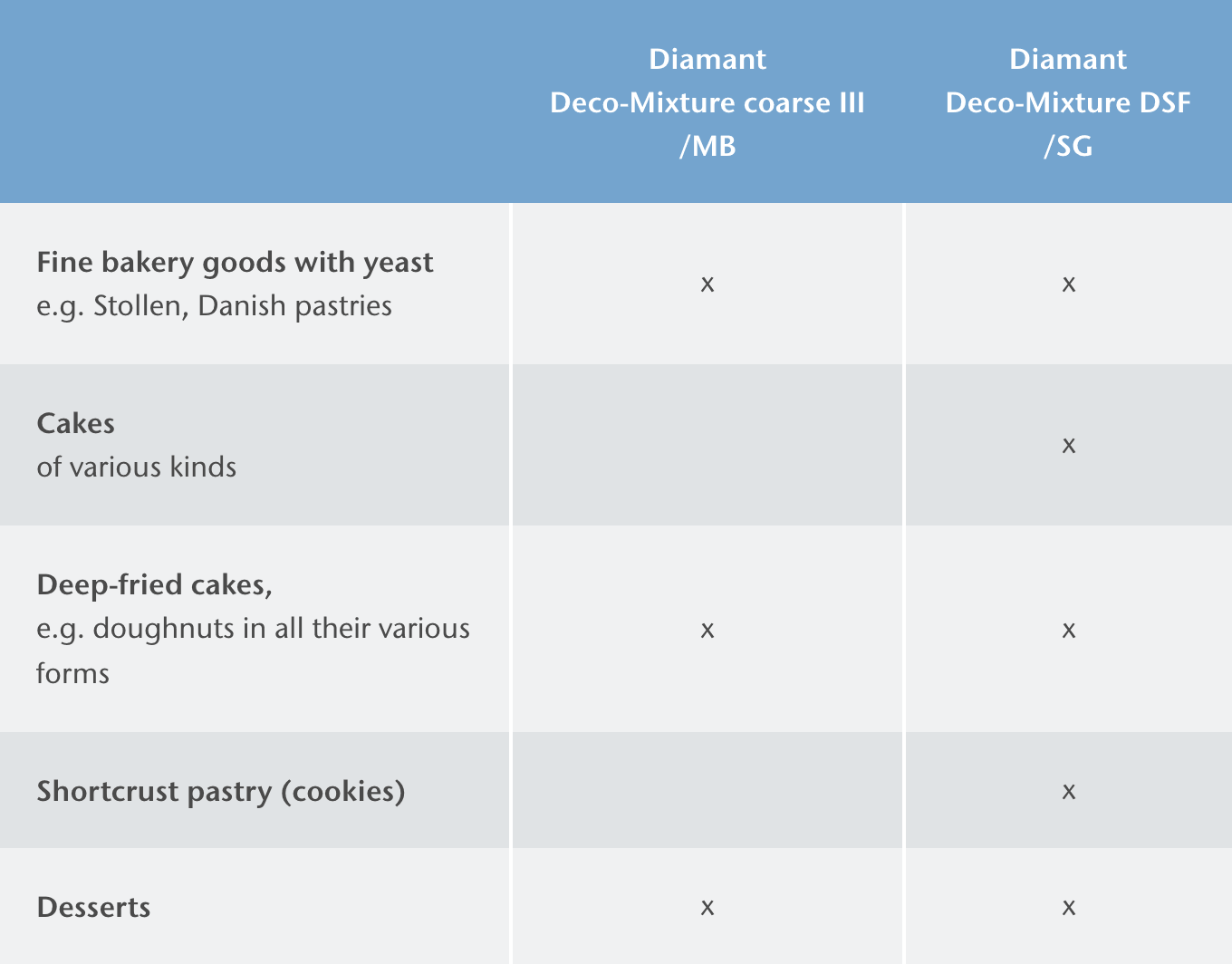 Forms supplied
Big Bag
Bags in different formats
Storage
Depending on the type of fat used, a shelf life from 9 to 18 months is guaranteed when stored under appropriate conditions.