SALES – B2B
Caramel colors
General
Caramel colors are dark brown, almost black, syrup coloring agents which are made from various types of sugar by controlled heating together with browning additives.
Multicol caramel colors comply with the requirements of the Council Directives for food additives and must be declared as coloring agents in the list of ingredients as follows: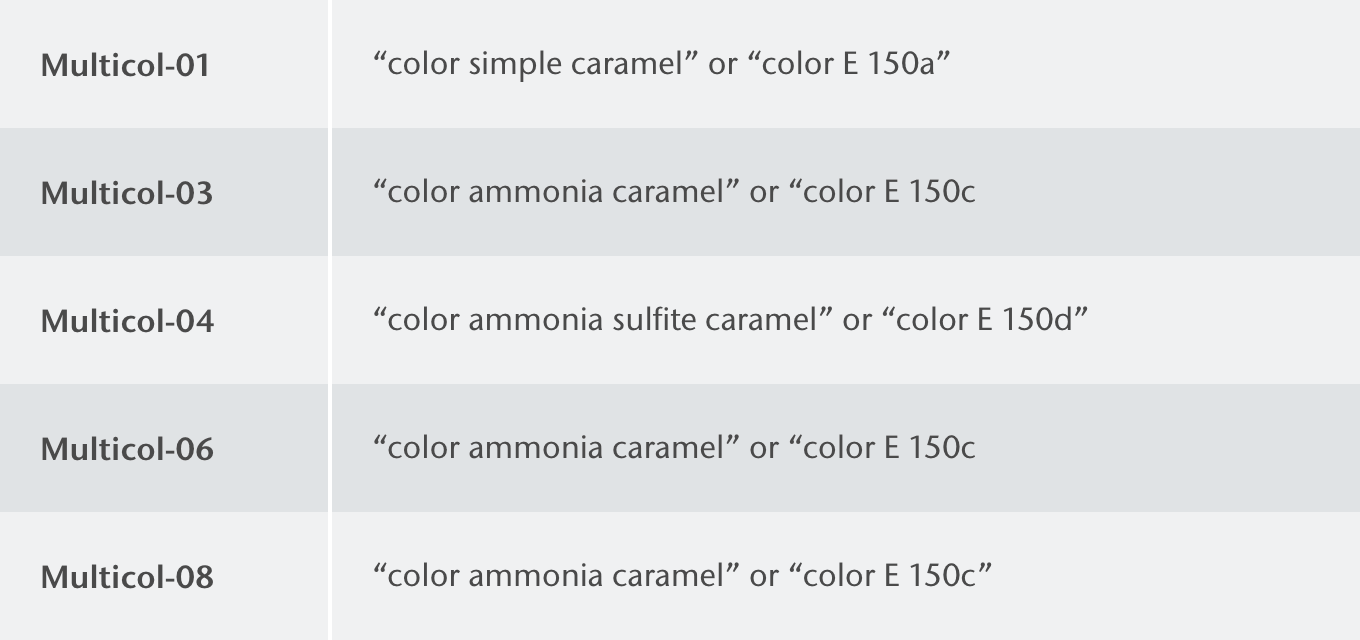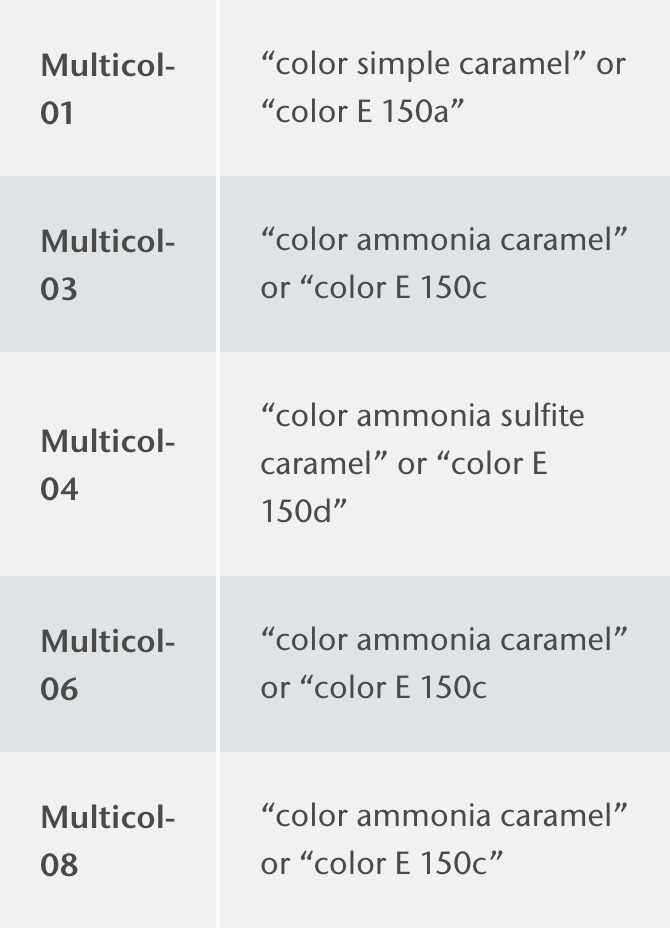 Products and applications
Caramel colors are variously used to color foods and pharmaceutical products. Depending on the amount added, they give the product a color ranging from yellow-brown to deep brown.
Summary of range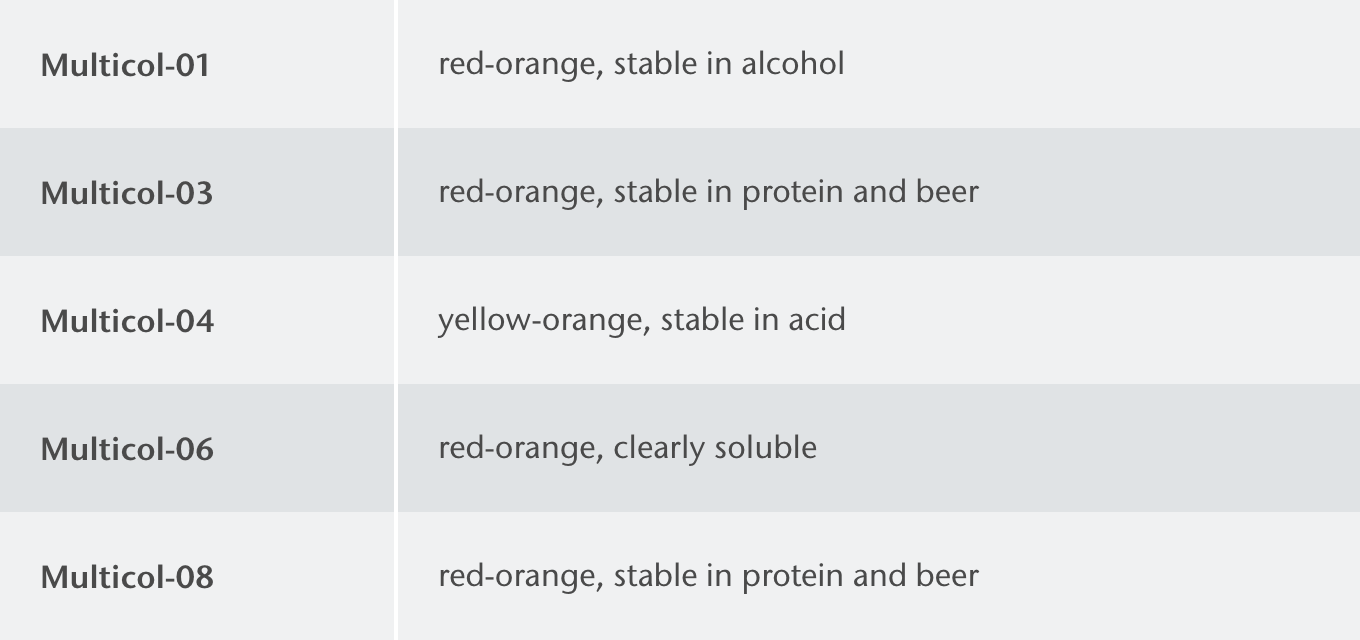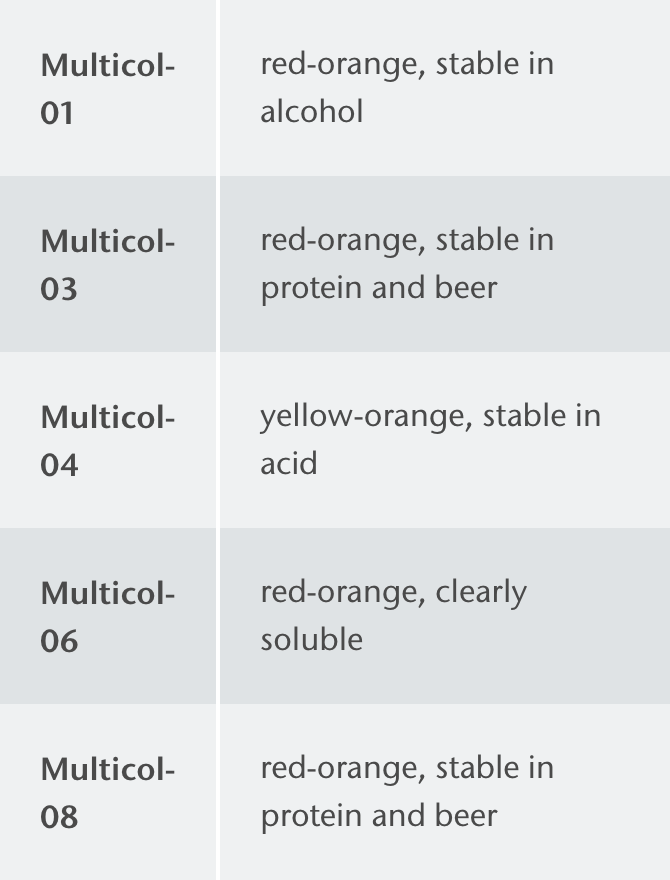 Application examples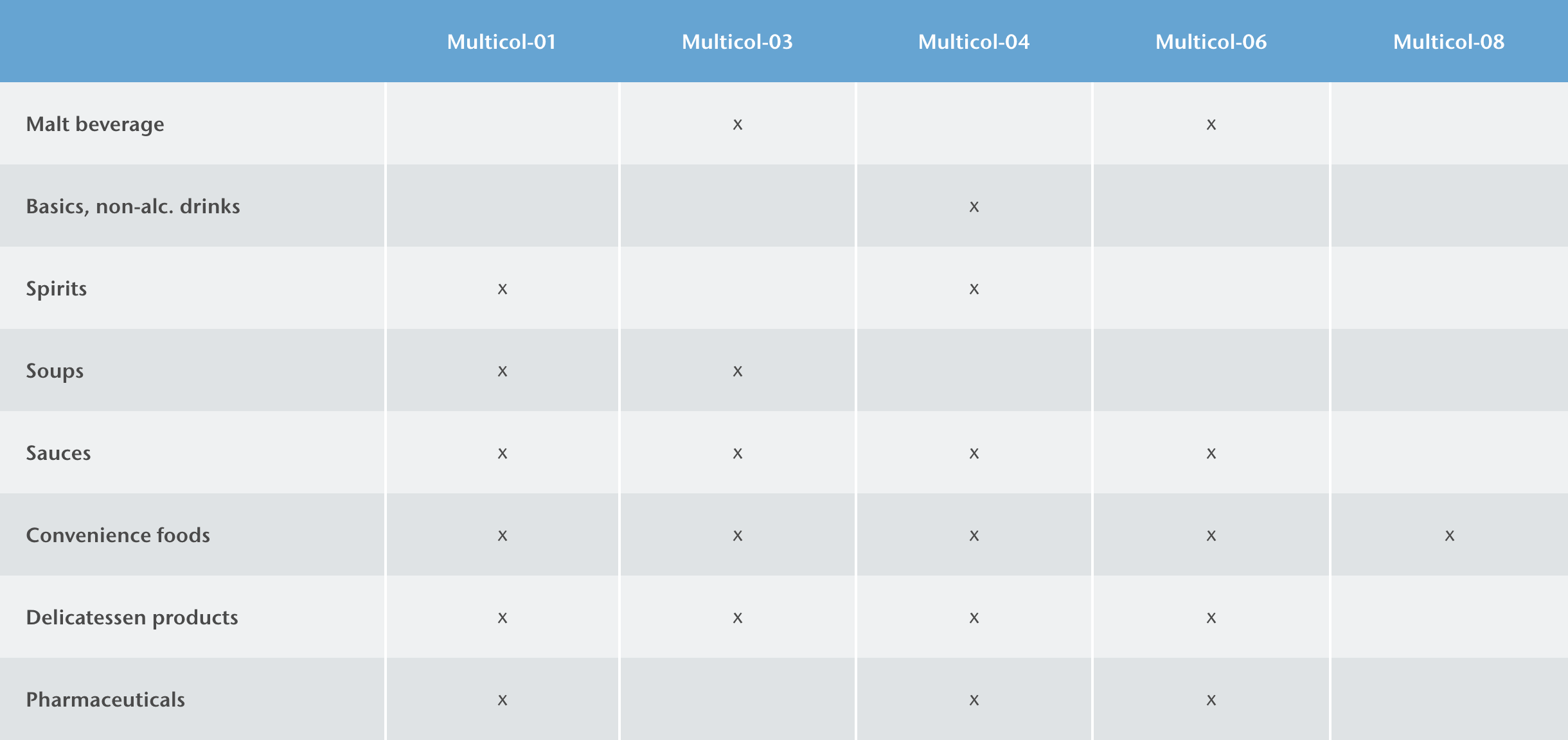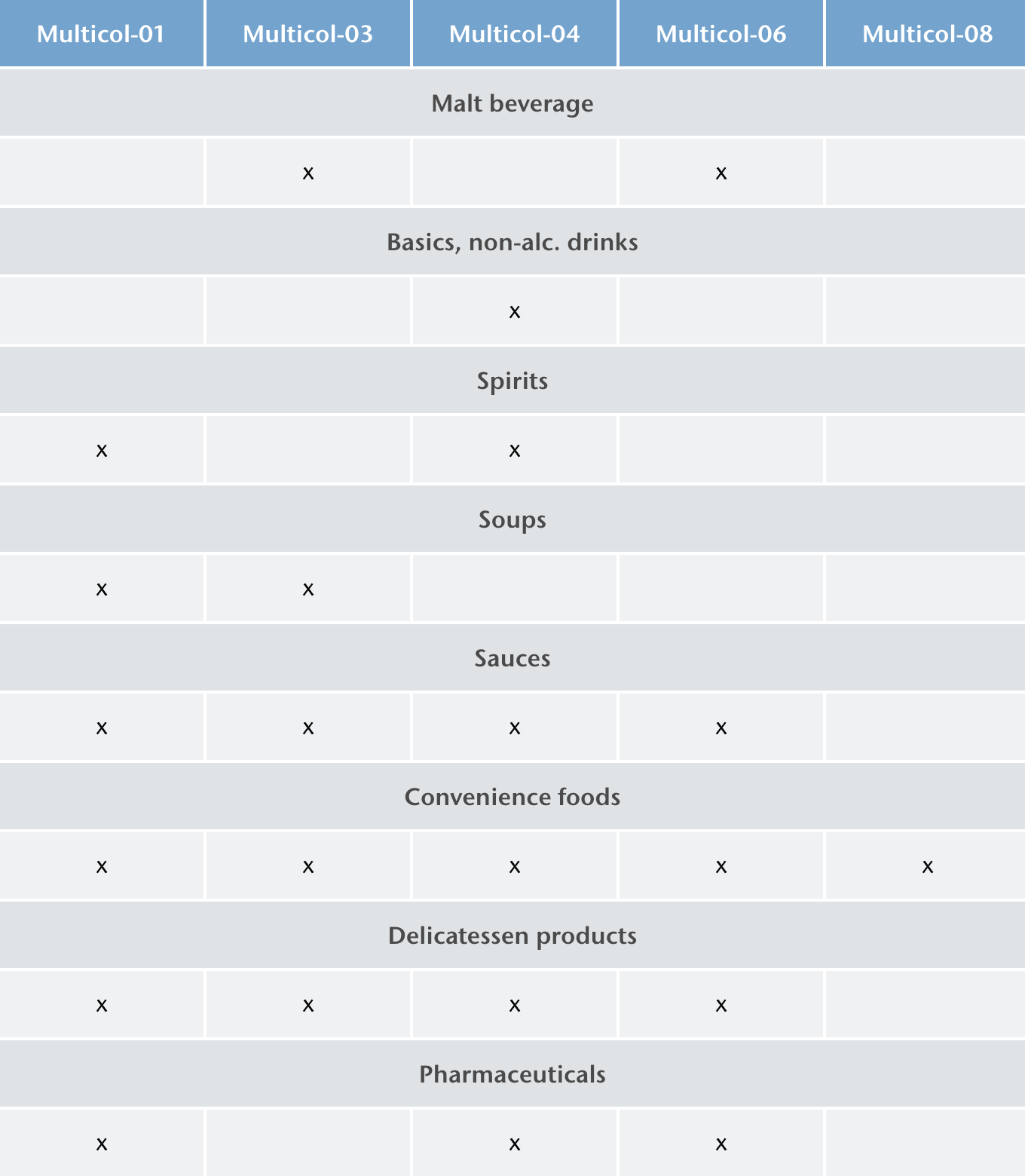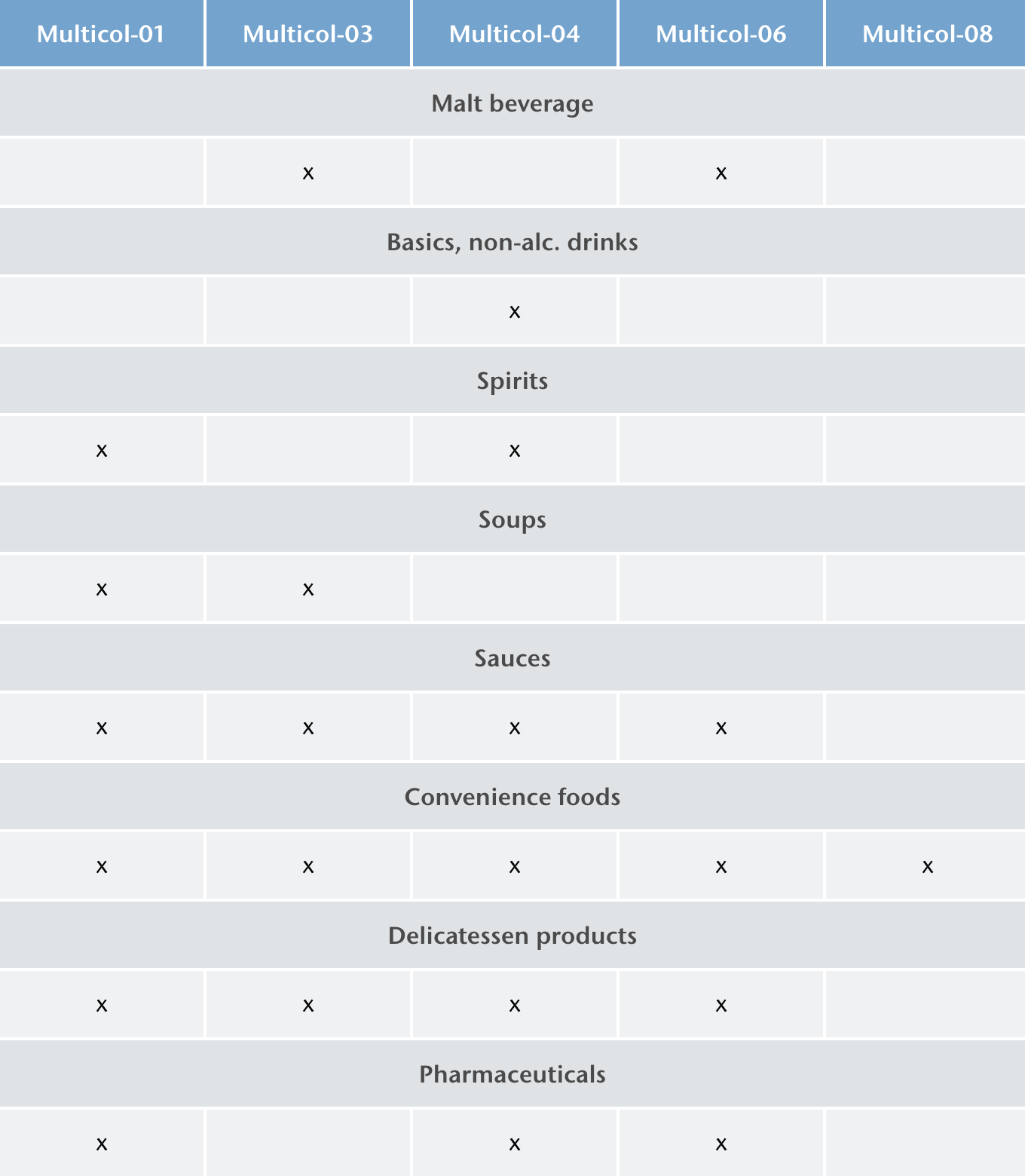 Analytical data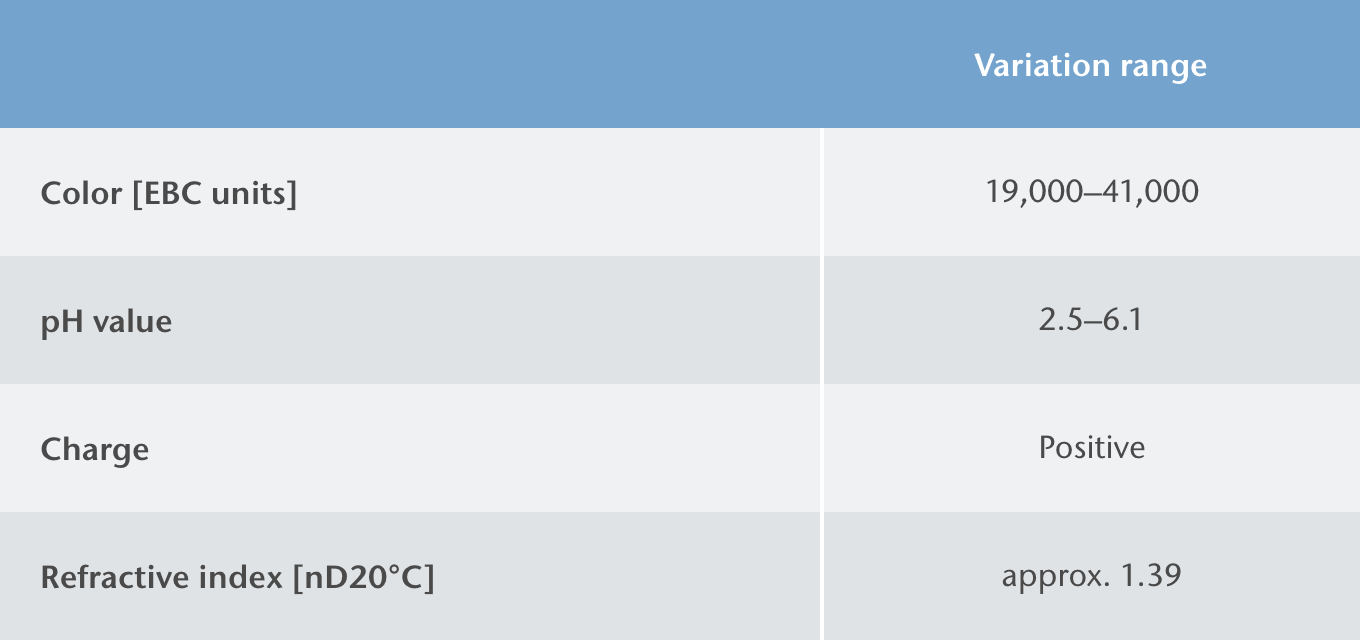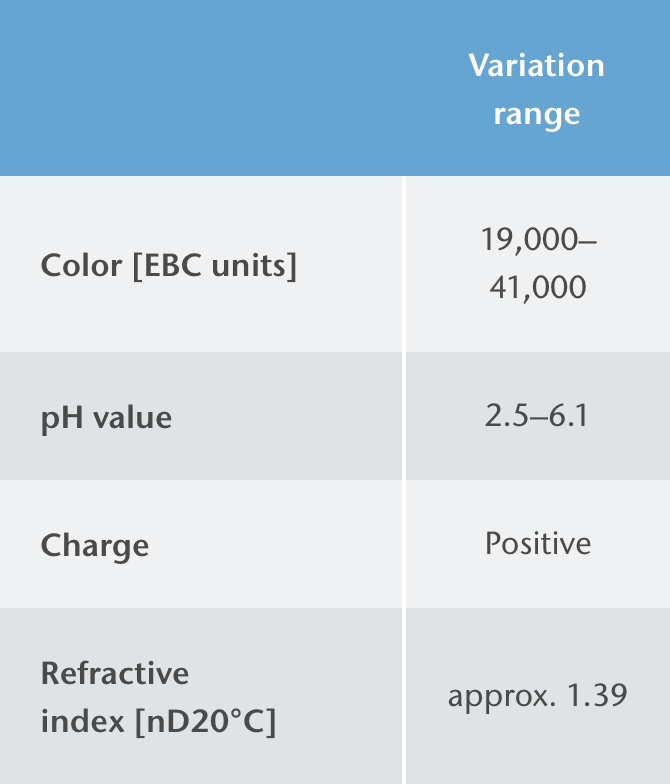 Forms supplied
Bulk transport
Plastic or stainless steel containers
Disposable cans
Storage
A shelf life of 12 months is assured when stored under appropriate conditions at temperatures of 20-30 °C.