SALES – B2B
Brown candy sugar and brown sugar
General
Brown candy sugar is produced by slowly caramelizing brown sugar solutions. The brown color is attributable to caramelization products in the sugar. Depending on the process, it is produced in the form of individual crystals or as broken lumps.
Brown sugar and Carafin are fine sugar crystals obtained from the crystallization syrups when producing candy sugar. The characteristic, aromatically sweet to malty caramel flavor and the brown color are due to caramelization products which form during manufacture. Special brown sugar and Carafin are characterized by a high concentration of invert sugar and are particularly suitable for use in bakery goods where they promote the formation of a brown crust and a crusty texture. Their specific flavor gives many confectionery and bakery goods a pleasant, well rounded taste.
Products and applications
Candy sugar and brown sugar are primarily used in the manufacture of confectionery and bakery goods as well as dairy products.
Summary of range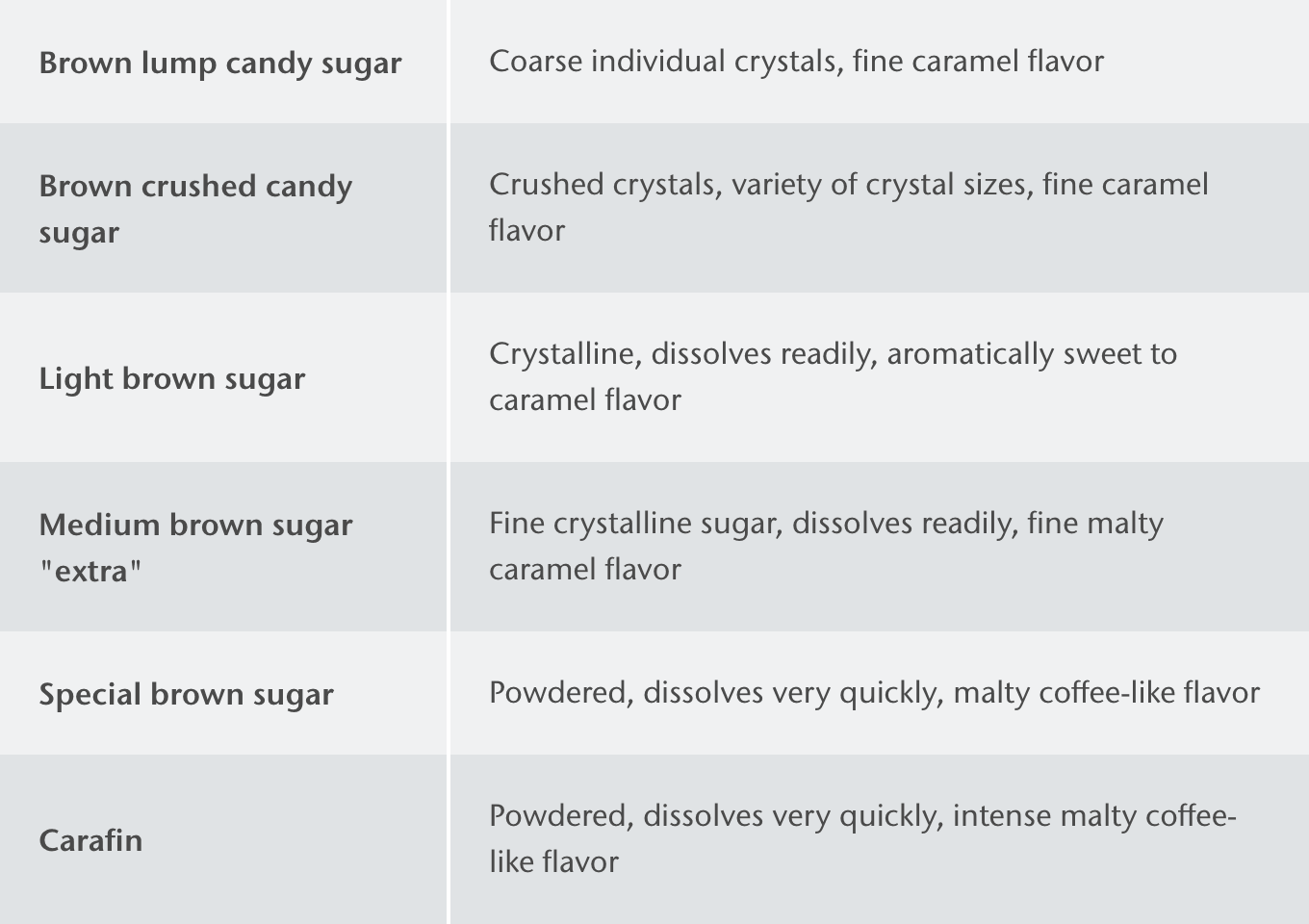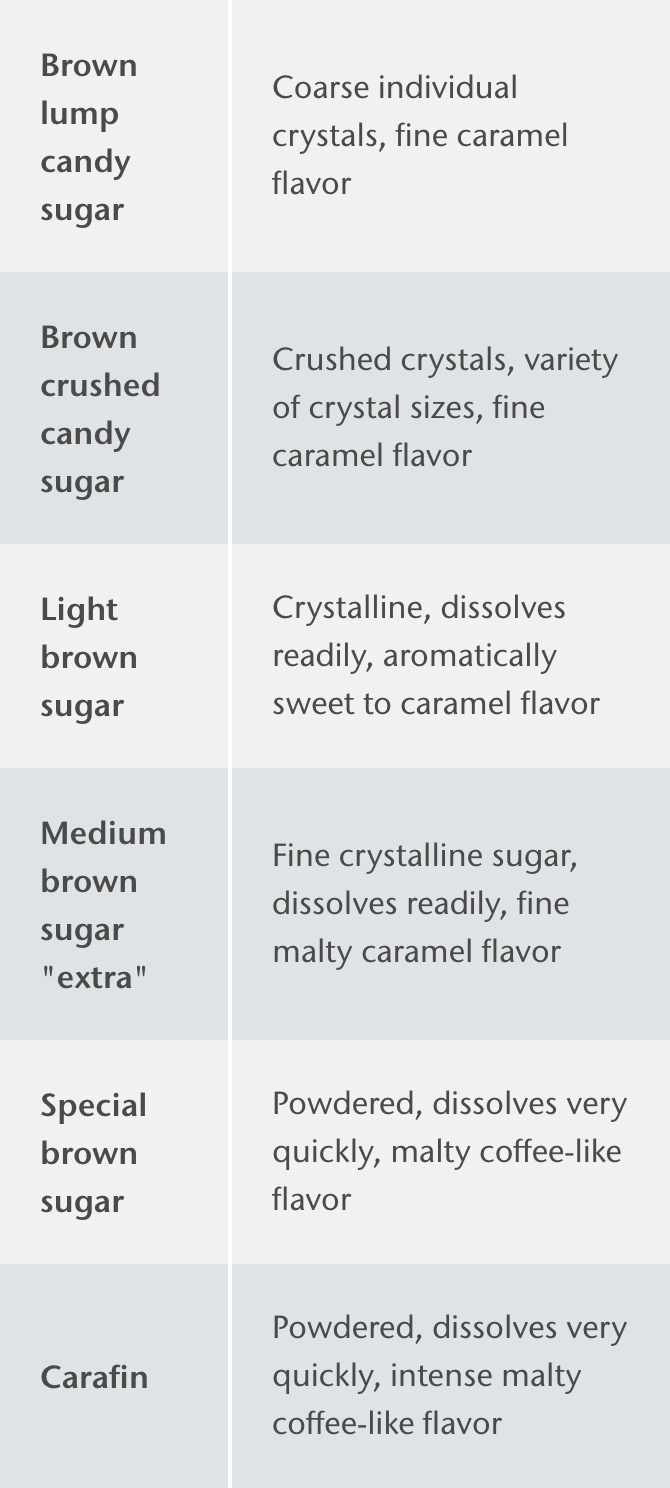 Application examples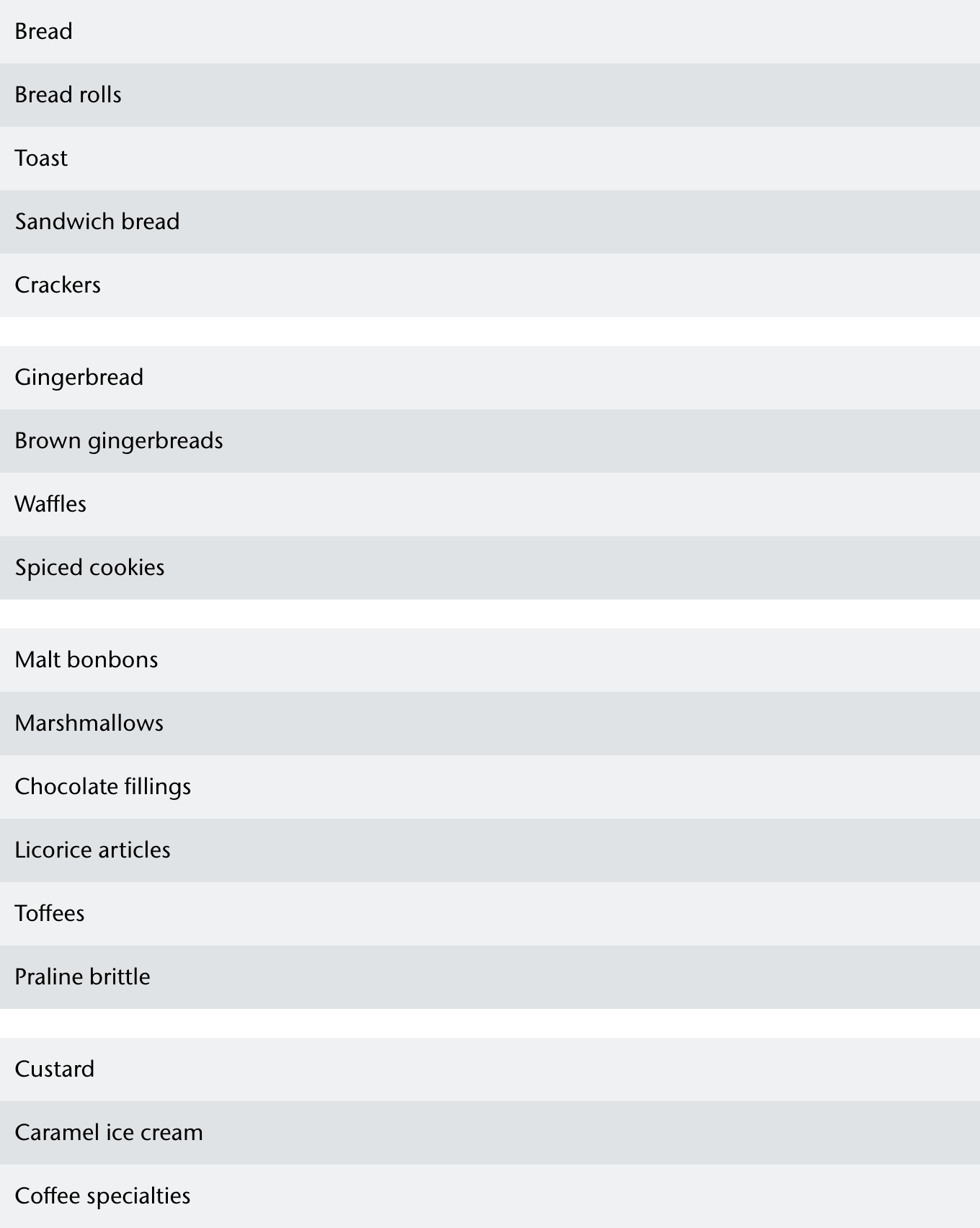 Analytical data for candy sugar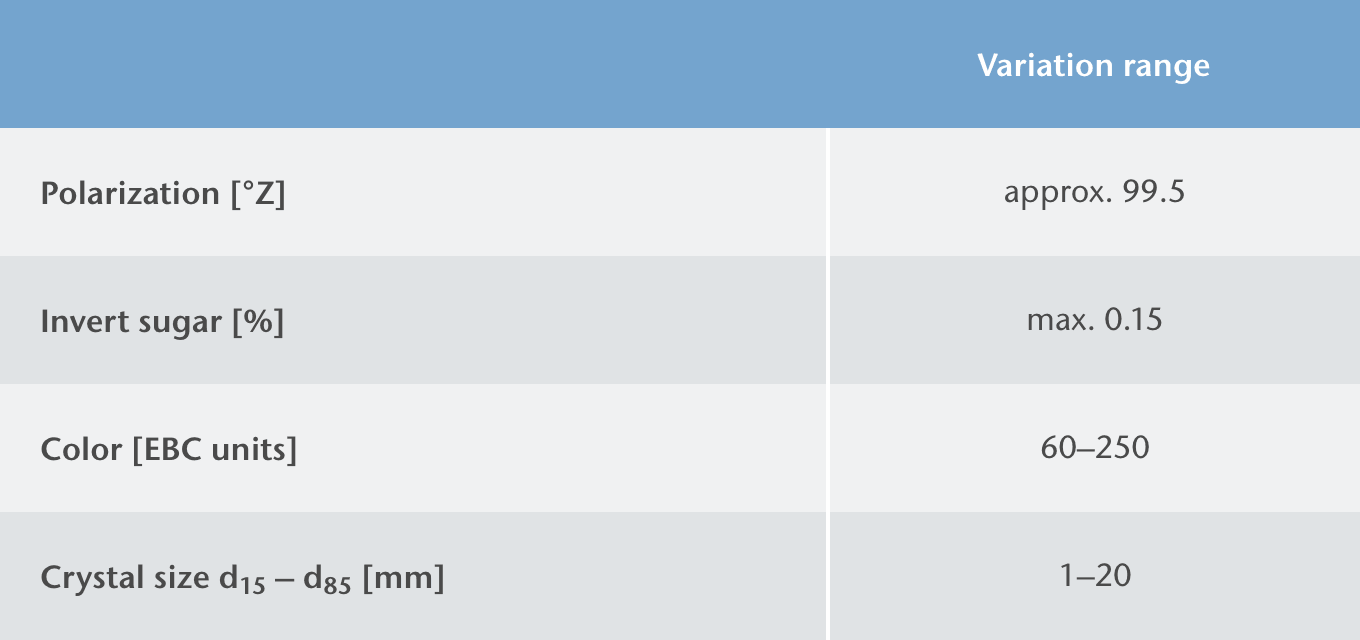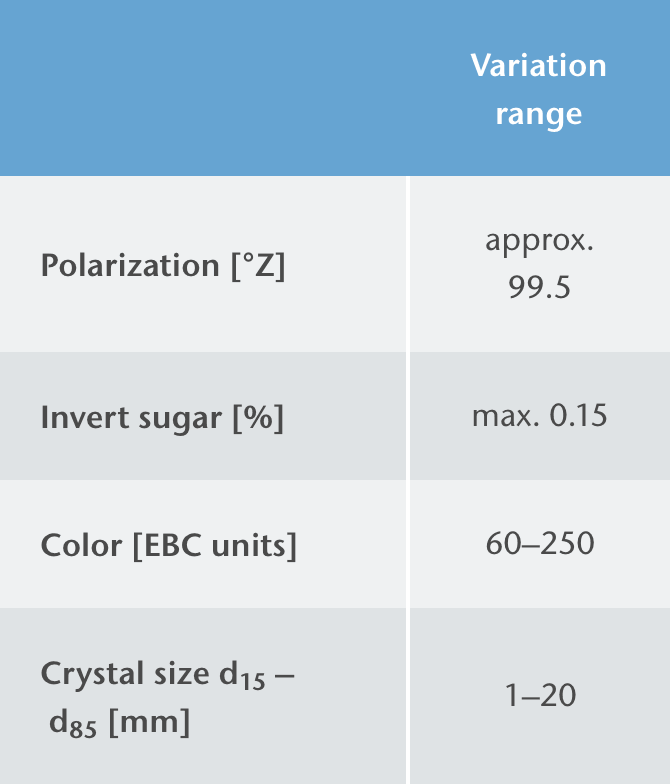 Analytical data for brown sugar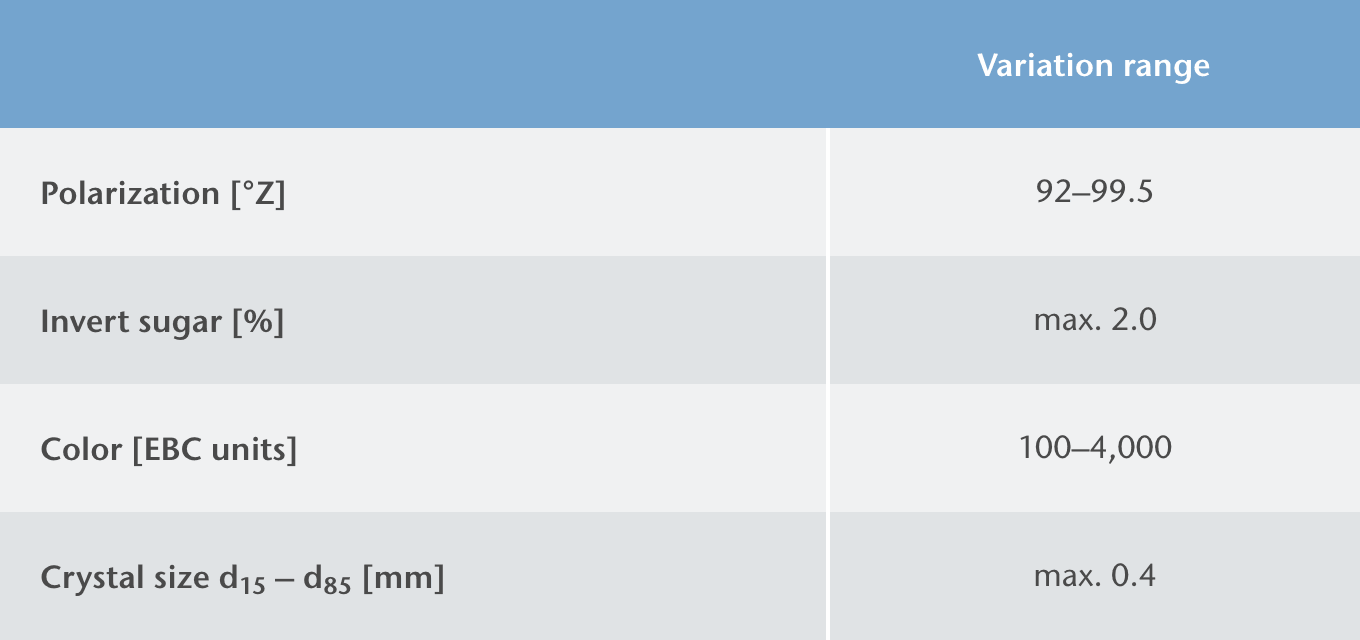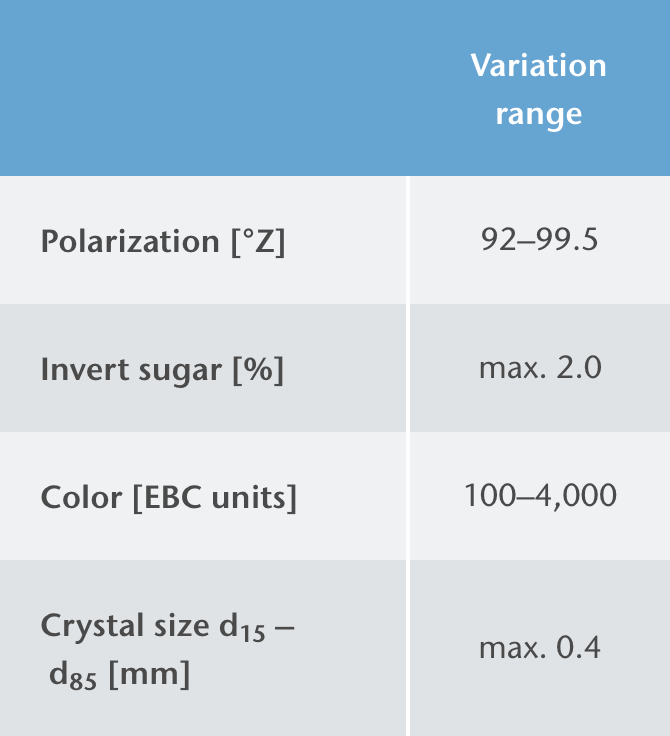 Forms supplied
Bags in different formats
Storage
Candy sugar and brown sugar should be stored at a relative humidity of not more than 65%.